Mathdoc's team of twenty people includes managers, editors, documentalists, developers and computer scientists who are led by mathematicians with the expertise of scientific advisors. You can contact our team members by emailing them at <first name.surname>@univ-grenoble-alpes.fr (no accents). You can call them directly by adding the prefix 04570 in front of the extension number listed under each team member.
Evelyne Miot
Director 41111
Vincent Beffara
Deputy Director 41117
Olivier Labbe
Deputy Director of IT 41105
Administrative and financial management
Céline Talbi
Administrative and Financial Manager 41117
Documentation and cooperation
Céline Smith
Documentation and Cooperation
Manager

41116
Isabelle Costerg
Documentalist


41101
Taban Danei
Documentalist
Fixed-term contract - UGA
Célia Vaudaine
Centre Mersenne Operational Manager 41104
Nicolas Franco-Nollet
LaTeX Layout Designer 41102
Alexandre Moeschler
LaTeX Layout Designer
Fixed-term contract - CNRS 41111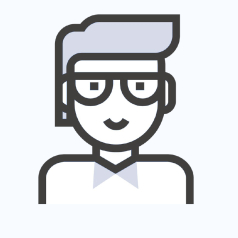 Mouhamadou-Moustapha Deme
Publishing assistant
Fixed-term contract - CNRS
41113
Murielle Serlet
EditorFixed-term contract - CNRS 41113
Franck Lontin
System & Network Administrator 41112
Philippe Besnier
Developer 41115
Patrick Bernaud
Developer 41107
Simon Chevance
Developer 41108
Clément Lesaulnier
Developer Fixed-term contract - CNRS 41118
Guillaume Alzieu
Developer Fixed-term contract - CNRS 41109
Jérôme Touvier
Developer Fixed-term contract - CNRS 41106
Scientific leadership - inner circle
Mathdoc's scientific council
The members of Mathdoc's Scientific Council are responsible for assessing the relevance of requests for access to journals at Centre Mersenne or requests for distribution on Numdam and establishing priorities for the allocation of resources.