Mathdoc participated in several meetings with the Service inter-établissements de coopération documentaire, inter-institutional documentary cooperation department (SICD) for the Grenoble site in the early 2010s with the aim of developing a site collections policy. Mathdoc, which works in solidarity with digitisation projects, shared the budget of a common framework contract with SICD for Numdam. This set the stage for the following two projects that were carried out.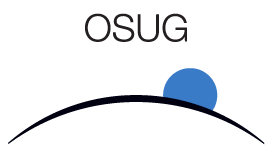 Observatoire des Sciences de l'Univers de Grenoble (OSUG), the observatory unit linked to Université Joseph Fourier, asked Mathdoc to add the journal Géologie Alpine to the Numdam III production chain. This led to cooperation with the head of the Scientific and Technical Information Department of OSUG, both for the drafting of the specifications and for production controls and corrections. Mathdoc therefore had to make a large number of corrections and additions prior to the online release. The journal is distributed via a website dedicated to Alpine geology at the Grenoble Observatory currently administered by Mathdoc.

In 2012, as part of a development project related to the scientific and technical heritage of Université Joseph Fourier (UJF), funded by the Department of Research and Technology Transfer (DRV), Mathdoc digitised Revue d'Écologie Alpine, a journal published by the Alpine Ecology Laboratory (LECA) and Jardin du Lautaret. Mathdoc distributes this collection on a dedicated website. It provides access to numerous vegetation maps from the plant biology laboratory of Professor Paul Ozenda (Université de Grenoble, 1963-1988).
Digitisation and online release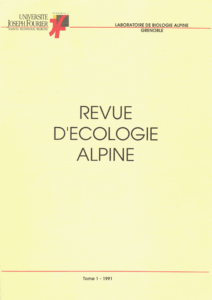 The activities involved in the preparation and production phases were similar to those of the Numdam programme. However, the online phase required the use of different tools to present the maps and the links between the articles and the maps. It also made it possible to test technologies different from those used on the numdam.org platform. The website was therefore developed in Python in the Django framework with the SolR search engine.
| | | | | |
| --- | --- | --- | --- | --- |
| Journal title (publication period covered) | Volumes | Articles | Pages | Plates |
| Documents for the Vegetation map of the Alps (1963-1972) | 10 | 68 | 1,763 | 73 |
| Ecological Mapping Documents (1973-1988) | 22 | 165 | 2,489 | 76 |
| Revue d'Ecologie Alpine (1991-1997) | 4 | 28 | 435 | 30 |
| Total | 36 | 261 | 4,687 | 179 |